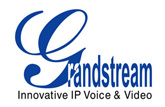 The software based Windows IP PBX. Functional and flexible, 3CX will support almost all IP phones. Licensing is based on simultaneous calls not phones; expand as needed without the cost.
Get In Touch:
(973) 845-6027 •

Archimedes Technologies, LLC • Madison, NJ 07940
© 2013 Archimedes Technologies, LLC
Partners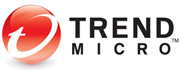 Trend Micro™ Worry-Free™ Business Security is a world leader in content security. Flexible configurations, run locally or hosted, protect email and files. Trend Micro does that and more.
The number 1 PC retailer, Lenovo offers a product for every size business. Innovative and reliable, Lenovo offers Laptops, desktops and servers at competitive prices.
Barracuda backup is an appliance/agent based backup that covers a wide range of operating systems and equipment.
Netgear's ProSecure STM and UTM appliances use a Patent-pending Stream Scanning Technology for low-latency security.
Netgear has a switching and firewall solution for every size business. From unmanaged to Smart Switches, to fully Managed, Netgear has a size and model that is right for your business.
CyberPower Systems offers a broad selection of tower and rack Uninterruptable Power Supplies (UPS).
The Grandstream line of phones is an affordable, high quality SIP telephone, working seamlessly with the 3CX PBX.
A world-wide company with an IP phone to meet any business requirement Aastra has the phone to meet your needs.
Yealink offers a line of High performance, HD phones with seamless integration to 3CX.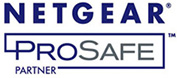 Protect your sensitive email messages with CipherPost Pro -- the super-secure, simple-to-use encryption service from AppRiver. With CipherPost Pro, just one click ensures your message remains encrypted all the way to the recipient.


GFI LanGuard provides automated Patch Management for Windows; vulnerability scanning for computers and Network and software auditing.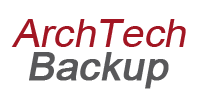 ArchTech Backup offers a fast, scalable, secure solution for Server or PC backups. This HIPAA compliant solution lets you provide the encryption key for total military-grade security. In the cloud, on-site or a combination of both ensures your data is available when you need it most.